July 9, 2021
Childhood Trauma Causes Cancer; Therapy and Relationships Heal
Eric Kuelker Ph.D. R.Psych. discusses reliable but little-known research linking cancer and heart disease to traumatic life events and stress. It turns out that psychotherapy and relationship repair reduces the chances of cancer and factors like marriage extend life more than medical treatments do. This may extend it down to...
June 15, 2021
Hear the Incredible Rob Berkley : His final interview
Rob Berkley left this earth in December 2019 as a result of cancer. 58. Rob was THE most empathic and warm-hearted individual in the entire marketing space (I'm not exaggerating). When you would sit down with him you would feel his warmth focusing on you like an infrared heat lamp....
May 3, 2021
The Ancient Greek and Early Church Fathers on Evolution
Mark Chenoweth is a theologian with a particular interest in St. Maximus the Confessor (700 AD) and St. Gregory of Nyssa (400 AD) who wrote about life on earth as a goal-directed process as opposed to a series of divine miracles. Their ideas were very much in line with the ancient...
April 30, 2021
Zombie Cells Gone Wild
How does a psychology prof find herself writing a book on cancer evolution? And what does this have to do with the Zombie Apocalypse? Today's conversation is with Dr. Athena Aktipis from Arizona State University, who hosts the Zombified podcast. We explore the not-so-obvious byproducts that emerge you change the...
April 23, 2021
Sam Devis of When Belief Dies in Conversation
Sam Devis is a former pastor who experienced a faith deconversion a couple of years ago similar to that of my brother, Bryan. After reading Evolution 2.0, Sam and I got together to discuss my journey from fundamentalism to where I am today. We cover many fascinating aspects from Darwinist...
April 20, 2021
334 years after Isaac Newton: The Stuart Kauffman Revolution
Einstein's theory of relativity overturned Newtonian physics in the early 1900s. Nevertheless, "Newtonian" thinking has remained firmly entrenched in science. Certainly, all scientists now agree that at the subatomic level and at near light speed, quantum physics overtakes Newtonian physics. But this has had very little effect on biology and...
April 19, 2021
How To Halt Cancer at "Stage NEGATIVE 1" – Azra Raza
Today if you're diagnosed with Stage 3 or Stage 4 cancer, your chances of surviving are no better than if you lived in 1930. But your chances are 100 times better when catching it early. What if you could catch cancer SUPER early - years before any obvious indication of a problem?...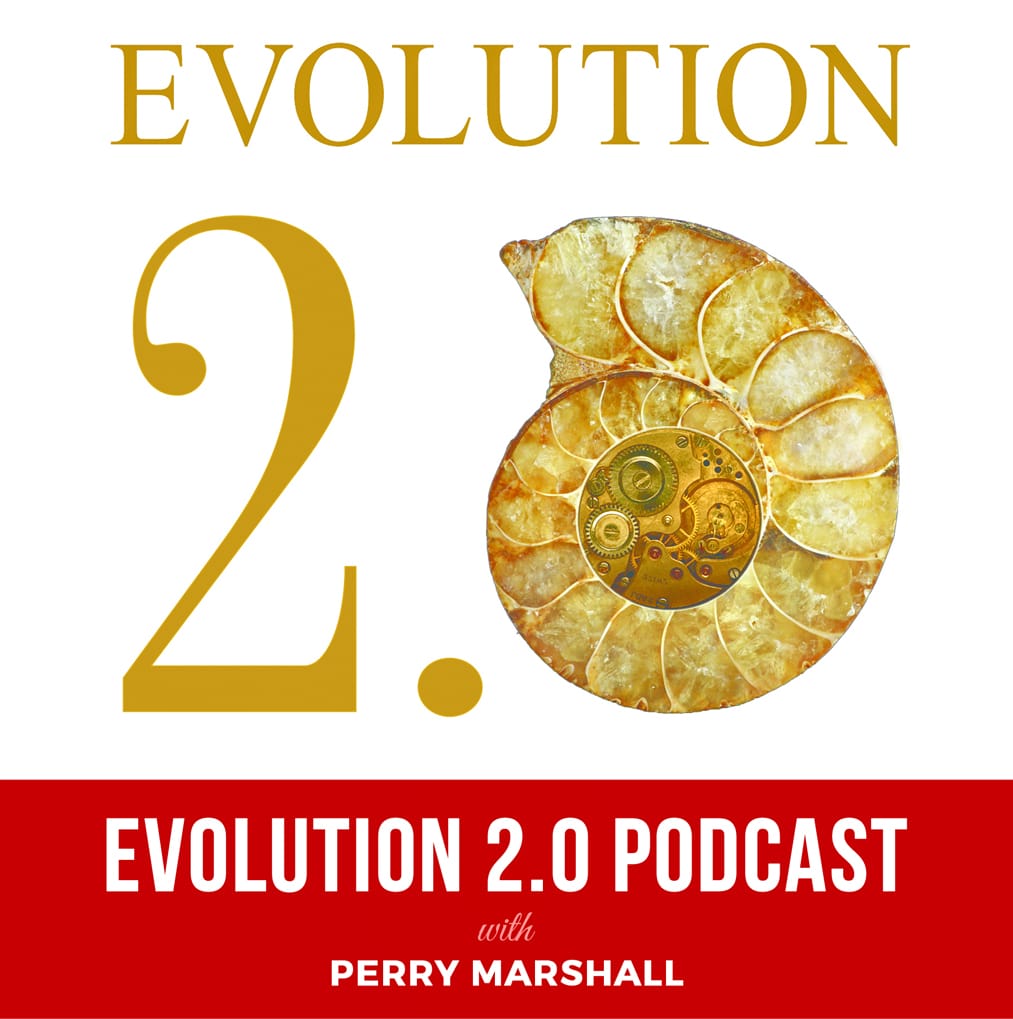 December 31, 2020
What Exactly Is Cancer Anyway?
This is a unique show in the Finding Genius series. Podcast founder and host Richard Jacobs cites Perry Marshall's ideas as the impetus for starting the Finding Genius podcast. In this discussion, listeners can learn more about why and hear about the Cancer & Evolution Symposium Marshall has helped...
October 13, 2020
5 Amazing Things about Cancer, Viruses and Evolution
Perry Marshall was invited to ND Business School to present at a masters level class on new trends in medicine and biology. This talk canvases a spectrum of issues from COVID- 19, virus evolution and the dark underbelly of cancer research.