April 23, 2021
Sam Devis of When Belief Dies in Conversation
Sam Devis is a former pastor who experienced a faith deconversion a couple of years ago similar to that of my brother, Bryan. After reading Evolution 2.0, Sam and I got together to discuss my journey from fundamentalism to where I am today. We cover many fascinating aspects from Darwinist...
April 20, 2021
334 years after Isaac Newton: The Stuart Kauffman Revolution
Einstein's theory of relativity overturned Newtonian physics in the early 1900s. Nevertheless, "Newtonian" thinking has remained firmly entrenched in science. Certainly, all scientists now agree that at the subatomic level and at near light speed, quantum physics overtakes Newtonian physics. But this has had very little effect on biology and...
April 19, 2021
How To Halt Cancer at "Stage NEGATIVE 1" – Azra Raza
Today if you're diagnosed with Stage 3 or Stage 4 cancer, your chances of surviving are no better than if you lived in 1930. But your chances are 100 times better when catching it early. What if you could catch cancer SUPER early - years before any obvious indication of a problem?...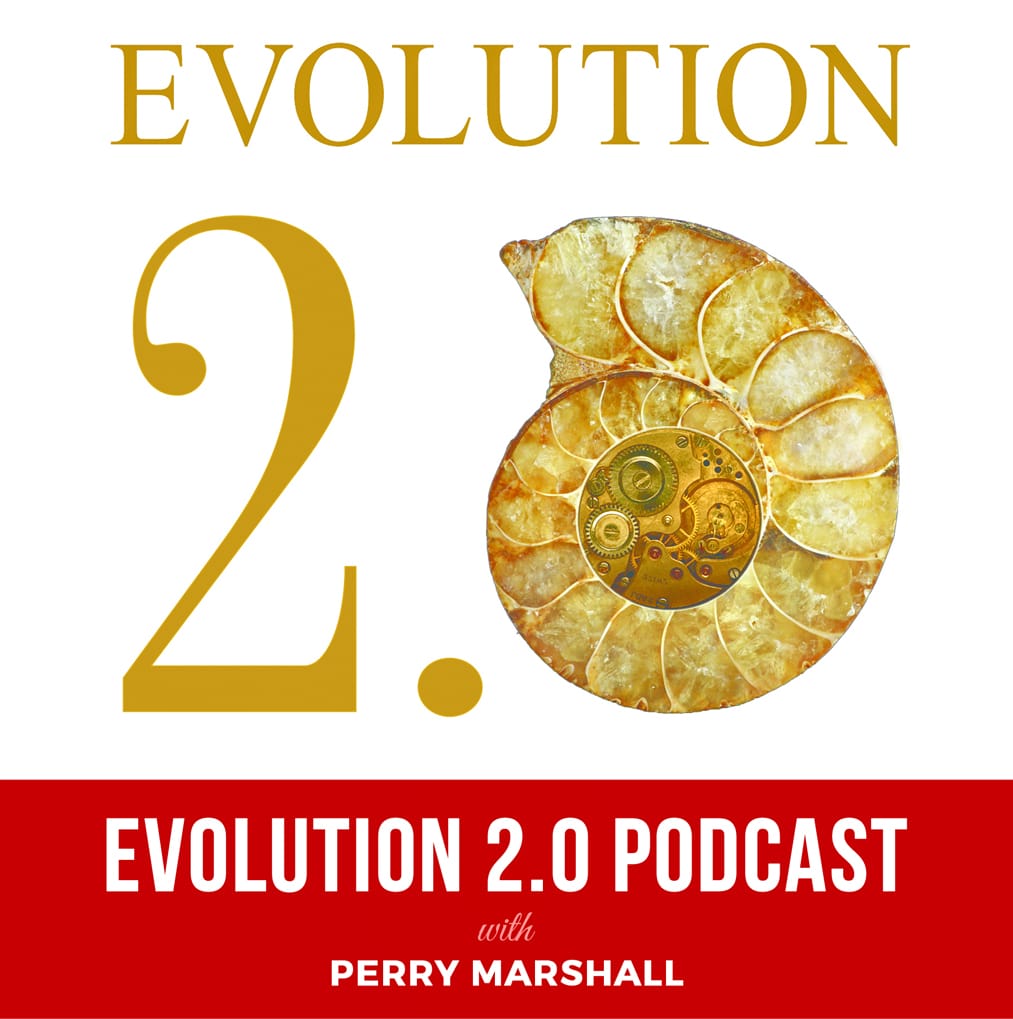 December 31, 2020
What Exactly Is Cancer Anyway?
This is a unique show in the Finding Genius series. Podcast founder and host Richard Jacobs cites Perry Marshall's ideas as the impetus for starting the Finding Genius podcast. In this discussion, listeners can learn more about why and hear about the Cancer & Evolution Symposium Marshall has helped...
October 13, 2020
5 Amazing Things about Cancer, Viruses and Evolution
Perry Marshall was invited to ND Business School to present at a masters level class on new trends in medicine and biology. This talk canvases a spectrum of issues from COVID- 19, virus evolution and the dark underbelly of cancer research.
June 26, 2020
COVID Accelerates the Uberization of Food
In 2019, I interviewed Joel Salatin, an advocate of alternate farming. Our conversation prompted me to predict for the decade 2020 - 2029 that laws would be overturned making local food production and distribution a rising economic force. I didn't know then that COVID was about to speed that process...
April 10, 2020
Picasso Tadpoles: Michael Levin on the 'Dark Matter' of Biology
Dr. Michael Levin of Tufts University crosses many disciplines: computer science, embryo development, cancer and tumor research; limb regeneration; evolutionary theory and neural networks. If you watch Michael's fascinating talk at https://tinyurl.com/drmichaellevin he'll take you down his magical rabbit hole including worms that grow new heads when you cut them in half,...
March 31, 2020
Cancer's $250 Billion Elephant-In-The-Room
Azra Raza treated cancer patients for 30 years, but not even the loss of her Oncologist husband could provoke her to write a book. It took the death of her daughter's dearest 22 year old friend - when suddenly she realized she had to speak up. Here we discuss the...
March 25, 2020
Trouble In Origin Of Life Paradise
James Tour, a renowned nanochemist at Rice University, has been openly critical of Origin Of Life literature for being too optimistic, too sanguine and at times misleading. See this video for example www.youtube.com/watch?v=zU7Lww-sBPg When Perry Marshall took part in a discussion on the Unbelievable show with Denis Noble and Lee...